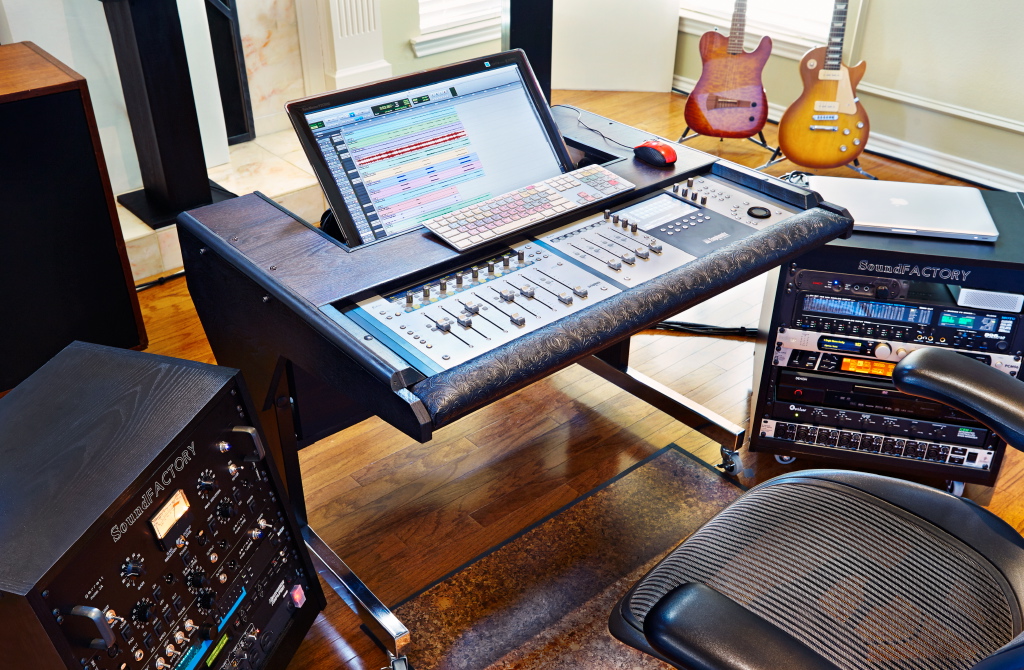 Our primary service is mixing dynamic and sonically balanced songs, utilizing our vast experience, high quality digital and analog processing, and excellent monitoring environment/equipment. In addition to mixing your tracks we do offer several sub-services such as:
Mix your tracks to create a dynamic and cohesive song
Evaluate your existing mixes for sonic quality and balance
Analog processing of your tracks with LA2A, Neve, etc.
Digital processing of your tracks with Bricasti M7 reverb, etc.
Re-amping and re-recording an instrument's direct track
Just as each song is unique and different, our pricing is tailored based on your specific needs and budget. Every mix we do includes our analog and digital processing, basic editing, alternate versions (instrumental, acapella, performance mix), pre-mastering, friendly service and fast turnaround.
Sound Factory utilizes a hybrid mixing approach in order to take the best of both digital and analog worlds. Hybrid mixing takes advantage of the digital editing capabilities and automation along with the classic characteristic sound only available from outboard analog and digital hardware to create a great cohesive sounding mix.
Whether it is creating a new mix or helping you with your existing mix, we are here to help.
Feel free to contact us with your questions.